Interests & Hobbies
Five Things I Can't Live Without:
Apart of u guys ...mmmmmm... Check this and help me to be sooo HAPPY...
Favorite Books:
Love Stephen King, Actually reading is one of my favorite things to do
What I Like To Do For Fun:
Im Your Nicest Dream,Your Wldest Fantasy and Your Biggest Turn On! I LOVE to Play,Tease,Seduce,Enjoy,Drive you Wild and Horny!Love Boys with manners and c2c!
Favorite Songs:
Oasis-Wonderwall, linking park, bonjovi, aerosmith, nirvana, cold play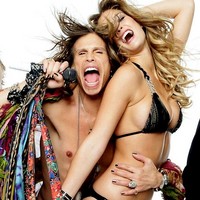 If I Could Be Anywhere Right Now:
Hobbies:
I love traveling, go to the cinema, go out with my friends, I love getting tanned and relax all day at the beach :)
Turn Ons/Offs:
The experience of beeing watched by thousands of ppl is a big TURN ON!Voyeurism is a gr8 enjoyment to me,i cant get enough to please and tease u!Just knowing that ur excited because me..big TURN ON...knowing that ur HARD and HORNY because of me...mmm
Best Reason to Get to Know Me: