Interests & Hobbies
Meaning of Life:
To love and be loved is great treasure, Realizing that the best things in life can not be bought with money and live the day like its your last day Be the best fuck the rest. And ofcourse my best friend which i share so much with.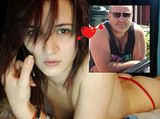 What I Like To Do For Fun:
Spend a lot of time with the woman i love my iubi Roxana
If I Could Be Anywhere Right Now:
I would be again with Roxana in Romania everytime i have her in my arms i feel so lucky and proud
Perfect Mate:

If I had a flower for every time I thought of you...I could walk through my garden forever.
Turn Ons/Offs:
Intelligent people who are real Rude People, and People who talk too much if they are talking and saying nothing significant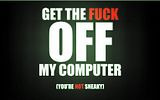 Best Reason to Get to Know Me:
Cute Graphics

Cute Graphics