Interests & Hobbies
Hobbies:


Talents:




The greatest gift you can give to someone is your Time !
Because when you give your Time , you are giving a portion of your life , that you will never get back ...
>

Turn Ons/Offs:
Large Visitor Globe
Best Reason to Get to Know Me:
..figure it out ...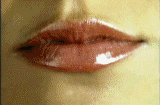 I am a nice guy. I do not like games so I do not play them. If you want honesty be honest with me. Do not keep asking me to do privates. I will do a private when I am ready too. It sounds like you are begging when you keep pushing for a private and I know how much you girls hate beggers. I know this is your job, Tips and Privates and Groups are how you make your money, but you catch more bees with honey. Treat me like a person or friend not like a client. Become my friend, that is what I look for, then privates will come when I am ready. If you really like me tell me and you will be patient and wait for the privates to come. Things are rough right now for alot of us so be patient. Just DO NOT keep pushing Tip or PVT. Do Not say I do not like you if I do not tip you or take you private. Or tell me if I like you I will show my appreciation. Do not keep pushing or I leave. If all you want is money then I am not the right guy. If you want to get to know each other and be friends and see where things lead then I am the guy. Do not say 'I Love You' then ignore me. That is BULL S**T! Do not get jealous because I have some other models on my friendslist too . Understand I have been around this site for a very long time. ... Be real not fake like your studio wants you to be. Be yourself with me. Understand I am not the best conversationalist. Never have been. Just be honest and respect me like I respect You , that is always the best. !