Hi and Welcome!
. My name is Eve! I have been camming since March '15 and I have found so many cool and awesome people who love and support me in this journey. I am suprised everyday by the number of interesting people I have the pleasure to met on MFC. I will always appreciate you guyzzz.
. I like to think of myself as a witty, sarcastic, carring, crazy, fun and sometimes chill person. Don't be scared to talk with me, I promise I won't bite (too hard). I love to joke around and I love to be treated with respect. Next time you will come to my room bring your best joke (I'm making a collection of MFC jokes).
. Oh shit, I forgot to describe my room, well I'm surrounded by my carring and sarcastic friends who are the most amazing people and I love everyone of them.
. ayyy, thank you for reading & don't be shy and say hi
. Love, Eve
ROOM RULES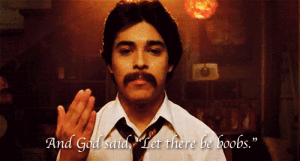 1. Say HI! It's important to me.
2. Say BYE! It's also important to me.
3. Behave nice, I have the ''ban hammer'' close to me at all times.
4. I don't enjoy rude members, so play it wise.
5. Rules are made to be broken! Hahahaha!
TIP MENU

5 tokens - for love

10 tokens - Drink water

15 tokens - Hi/Lo for spanks

30 tokens - Spank my ass

33 tokens - Mute me

50 tokens - Flash

66 tokens - Unmute Me

80 tokens - prize game

99 tokens - Friend add

111 tokens - Draw something

120 tokens - Draw your name on my body

230 tokens - Hi/Lo for snapchat

2345 tokens -cum deny for 24 hrs :(

3456 tokens - cum save (my hero <3)

10,000 tokens - My phone number
SNAPCHAT
It's my chance to try to make your day even better. You will get lot's of boobs, my great ass, legs, my true smile, it's your chance to see me dressed, at movies, at dinner, in the park, while driving. On Snapchat you will see EVE when she's not on cam. And you will love me when I'm not on cam because guess what? EVE is cool even when she's not on cam! And you can have all this for only 400 tokens! (*do not screenshot, text me or demand me stuff, you will be removed*)
KIK
HEYOOO! If you want to talk with me off cam, if you want to get naughty or friendly, if you want some pics with me, then you have to get my KIK! Remember I love to talk and I would absolutely love to talk with you off cam! Come and get my KIK today! 888 tokens!
VIDEOS

TITLE:
First video ever
PRICE:
200 Tokens
DESCRIPTION:
My first ever video. Watch me cum with my red dildo from different angles

TITLE:
Feet lover
PRICE:
200 Tokens
DESCRIPTION:
This video is for feet lovers! I'm carefully massaging my feet with lotion while you can see my tight pussy

TITLE:
Hotel POV cum
PRICE:
200 Tokens
DESCRIPTION:
Be on top of me as I cum with my fingers in my white lace lingerie (SHHH don't make too much noise you will wake up the neighbors).

TITLE:
Tease & ass
PRICE:
200 Tokens
DESCRIPTION:
Watch me play with my tight body and let me tease my ass ;)

TITLE:
BOOOOTYPLUG
PRICE:
300 Tokens
DESCRIPTION:
I'm using a buttplug which makes my orgasm more deep.

TITLE:
Purple Fantasy
PRICE:
300 Tokens
DESCRIPTION:
I'm wearing a purple leotard and I'm teasing my body till i get horny enough to play with my glass dildo.

TITLE:
Glass Dildo
PRICE:
400 Tokens
DESCRIPTION:
I'm really happy that I got a new glass dildo so I decided to try it out! Watch me as I'm doing a blowjob to it then I'm fucking my pussy doggy style till I get creamy.

TITLE:
Princess <3
PRICE:
400 Tokens
DESCRIPTION:
This is a custom video I really loved doing, I'm dressed up as daddy's princess and I've been really naughty, watch me sucking that cock and ridding it till I cum.

TITLE:
ICE ICE BABY
PRICE:
500 Tokens
DESCRIPTION:
My newest video! It's summer and I'm hot, watch me playing with ice cubes on my boobs and pussy then I'm cumming with my fingers.
HIGHEST TIPS
ONLINE: EN_Evesbunny 35,000
OFFLINE: Anonymous 15,151
TEAM EVE
Tip 1111 to join Team Eve! You will get friend add, 3 videos of choice, snapchat forever your name on my profile and a place in my heart <3 (this is cleared every 2 months)
EN_Kenjito
ooo0ooo0ooo
hip_hammer
yobdeef
ninjabb32
vexxev
CigsNCafe
Doudou_4U
EN_loulou
cadsyy
RascalCrow
EN_Evesbunny
ArianaGrande45
LostNighty
mini34
RMPali
river_yummy
begrman
Pillow_Donut
IHaveaFedora
pri572
BigDaveHere2
beeholder
kingwestbrook
moskeato
doc1083
EN_joggin

TEAM NUTELLA
If you are here then you know Nutella is the food of gods and unicorns! Prove me you are a lover by tipping 777 tokens to join this team! You will get access to exclusive pics, me putting Nutella on my titts and one video ohhh and your name on my profile.
evenightx
cadsyy
aioli_D

TEAM PEANUT BUTTER
You are clearly the devil and probably hate me, this substance is pure evil and I can't stand it! By tipping 666 tokens (perfect number to describe pb) you will join this team and you will have access to some hot pics with me, me eating ONE FULL SPOON of pb and one vid aaaaaand your name on my profile.
eieioeieio
Anon(fuk u)

THE GANG
This is free! You just have to put EN or my name in front of your username, Show me that you are part of the gang! <3
EN_Kenjito
EN_Evesbunny
EN_Sneaky
EN_LouLou
EN_MadBoy
evenightx
Eves_ghost
Eves_bounty
Eves_left_bob
EvesEric
Eves_Kerry
EN_beeholder
EN_norwaybig1
EN_Anon
EN_joggin