Interests & Hobbies
Favorite Books: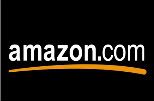 MY AMAZON WISH LIST LINK!!!! http://amzn.com/w/215NFX6ONV7GH Buy me something from my wish list n get a skype show! The better the present the longer the show!
What I Like To Do For Fun:
I love to dominate and to be dominated
Best Reason to Get to Know Me:
I can make your dreams come true.....Plus Im totally awesome down to earth and funny....