Interests & Hobbies
Meaning of Life:
To me the meaning of life means to help and support the people you love
Five Things I Can't Live Without:
Water, Food, Sex, Computer, and my car
Favorite Books:
twlight,harry potter,a clockwork orange,suspence.
What I Like To Do For Fun:
Party
Craziest Thing I've Ever Done:
have sex in a dressing room at a clothing store
If I Could Be Anywhere Right Now:
Alaska
Hobbies: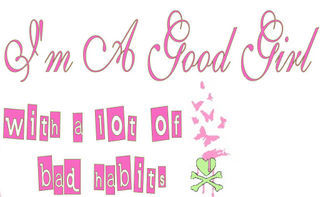 MyNiceProfile.com watching porn, playing porn star copycat, drag racing, off roading,sky diving.
Talents:
i can lick my own toes, i can unwrap a starbustusing only my mouth, i can deep throut a banana.
Perfect Mate:
tall dark and hansome respectful has a sence of humor,a good job and a butt load of ambition.
Perfect Date:
To be asked to dinner after dinner go for a walk on the beach to watch the sunset. then go home and have some wine a some chocolate dipped strawberries by the fire
Turn Ons/Offs:
turn ons.... A man that can move his own dick without touching it, suprize gifts, humor, fast cars, good kisser, big trucks,money,chunky men turn offs.... disrespct, degrading comments, racal terms, answering a text or call while having sex, bad hygen
Best Reason to Get to Know Me:
The best reason to get to know me is am very outgoing love to meet new people and have fun and am a very honest women