Interests & Hobbies
Five Things I Can't Live Without:
Favorite Books: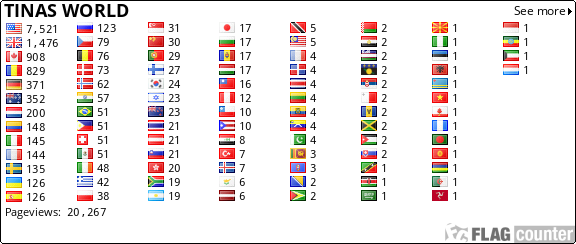 Free counters
Craziest Thing I've Ever Done:
I was lying on my back, praying that she would come a little closer. The smell of her strawberry blonde hair was making an electric surge run through my body, erecting my clit. The moonlight was shining through my window making her strawberry hair glisten. It made me consider what her bush looked like. I imagined a beautiful strawberry patch down there, her sopping wet pussy making her pubes glimmer just like the moonlight on her hair. Questions rummaged through my mind. How could this sweet innocent girl be so fucking sexy? Thats it, I thought. I rolled over on my side, letting my bubble gum breath hit her face. She tossed at the breeze and a slight smile crossed her lips. She couldnt be sleeping; her eyes must be closed, hopefully fantasizing about me. It was a long process, but slowly and surely I managed to inch so close to her that our fingertips were touching. Our noses were touching. My pussy was throbbing; I was hoping hers was too. Then I went for it. I grabbed her hand and interlaced our fingers. Before I even had a chance to process my action, her lips were on mine. She didnt ease into it either. She kissed me hard. Biting and sucking on my lips, her tongue massaging mine. I can only think, Damn, I cant wait until she eats my pussy. Her kissing was magical and her skills going down on me would probably be compared to Angels. As my mind started to realize this wasnt a fantasy anymore, I unlaced our hands and started to run my fingertips up and down her stomach and back; every once in a while dipping my fingers into her pajama pants, just enough to tease her, just enough to let her know I needed more. I wanted my mouth on her strawberry pussy so bad. Finally, I couldnt control myself. She was scratching my back and pulling my hair, so I reached down her pants (not surprised or unhappy to feel a trimmed haired pussy sopping wet with anticipation). I didnt start slow. I rammed two fingers into her tight pussy and she screamed, not with pain, but pleasure. That dirty girl loves me finger fucking her. She wanted me inside her deeper. My hand was starting to cramp but it didnt matter. I successfully managed to get three fingers deep inside her; it was tight but her pussy was so wet that the pleasure seemed almost unbearable for her. Her body was tensing, starting to orgasm, so I pulled out quickly. I wanted to tease her a little bit more; I didnt want her to come just yet. She is still kissing me, her hand slowly exploring my body. She rolls on top of me and removes her shirt. She leans over and I take her left tit in my mouth; sucking gingerly, twisting her right nipple in my fingers. She grabs my hair and pulls me up. We ferociously undress each other until we are completely naked. She starts thrusting her clit against my bare leg. There is something animalistic about that slippery pussy humping my leg. Oh baby, that is so fucking sexy I say, scratching her back with one hand and grabbing her tiny ass with the other. We are panting hard by this point and I knew it had only just begun. I flip her over, unable to keep my mouth away from that strawberry patch anymore. I kiss her all the way from her lips to her hipbone leaving a huge hickey right above her slit; knowing it was a territorial marking. I take two fingers and spread her slit apart exposing her erect clit, making me so wet. I dive in, all the while finger fucking her tight little pussy. Oh my God, that feels so fucking amazing. She is screaming in pleasure and the bed is rocking; hitting the wall. I personally didnt know I could flick my tongue back and forth so quickly against her swollen clit. I quickly remove my fingers completely and then jam them back in, and repeat. Yes, Yes! she screams, I love it rough. I want you inside me. I slid my tongue a little further down her slit and starting fucking her hole with my tongue, back and forth. Touch yourself I beg. She seemed so shocked. Please touch yourself! I grabbed her hand and placed it on her clit, moving her hand in circles showing her what I wanted. She caught on Thats so sexy I whispered. And it was so sexy that I joined in. I reached my hand under my body, easily sliding two fingers into my slippery pussy. Want me to tell you when I am coming? She whispered. Yes! Yes! Come hard, Come hard I screamed back. Her body was violently tensing and throbbing and her breaths were short and her moans grew into intense screams begging for more. Im coming And so I grabbed that tight ass and thrust her whole pussy into my open mouth. I could feel the warm delicious liquid filling my mouth. She came so hard; I could not swallow all of it at once. Some of it dribbled down my mouth as I came up for air. I was completely amazing by this dirty girl, I once thought was so innocent. She grabbed me and licked my face, removing the last of her own cum. It was a magical night. After, we lay in bed. I stroked her strawberry hair and replayed the reality of what just happened.
Perfect Date:
The perfect date !Would have to be in a beautiful cabin at the base of a lake with the view of the mountains in the back ground in the spring time with the flowers bluming all around us we sit down by the fire place on a bear fur rug we sip on wine and feed each other different types of melons and fruits this is my perfect date.
Turn Ons/Offs:
TURN ONS: A PERSON THAT IS FRIENDLY ,SWEET ,MOST BE FUNNY,AND KNOW HOW TO HAVE A GOOD TIME (TURN OFFS): ,Rude people, Girls that say there Bi and all they did was get drunk and mess with there friend .If u cant deside what sex u perfer then how the hell you ever going to make chioces in life