Interests & Hobbies
Meaning of Life:
I love to be told to do kinky things while on cam, dont be shy with your requests
Five Things I Can't Live Without:
internet, beer, sex, hot women, and the guitar
Favorite Books:
Catcher in the Rye, Abraham Lincoln the Vampire Slayer
What I Like To Do For Fun:
Favorite Songs:
All kinds, rock, blues, jazz, trance
Favorite Movies:
clerks, mask, Cool Hand Luke
Craziest Thing I've Ever Done:
sex in the bushes and got caught! Sex in the office leaning against the door so no one could come in. Masturbated in the office, ooops, I hope the boss dosent see this.
If I Could Be Anywhere Right Now:
under your desk giving you pleasure while you tried to keep a strait face for the rest of the people in the room
Hobbies: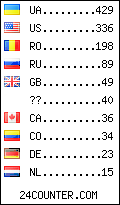 flag counter
Talents:
Guitar player and try to sing
Perfect Mate:
One that has open mind, like to try new and different things
Perfect Date:
If your a model and reading this, you must be bored. If my cam is on Im most likeley having fun and if you watch and tease me i will normally tip you.
Turn Ons/Offs:
turn ons: Girl next door look, laughs at my jokes, sex in crazy places, being directed on cam to do dirty things. Turn offs: Loud talkers with a stupid laugh to match
Best Reason to Get to Know Me:
I can be a fun guy, or is it fungi?