Interests & Hobbies
Meaning of Life:
Do what i want and do not care what others think.
I am a free spirit and I am not attached to anything or anyone.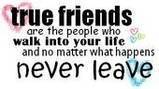 Five Things I Can't Live Without:
Air , water , food , sleep , internet.
Favorite Books:
I have read many, here some , i am too busy to add more book as i did on movies list , sorry , any way who cares - click on the pic to read if you want -
What I Like To Do For Fun:
Listen music , travel , outdoor activities (sex in elevators , behind bushes , parks , roof , etc.), photography , mind games.
Licensed by Melon Corp.
Favorite Movies:
Here some of my favorite series and movies -scroll up/down- click on the pic if you want to see the trailer
Craziest Thing I've Ever Done:
Sex one night on the beach of a river ,
(while the police was watching us from a bridge).
Parachute jumping. .

If I Could Be Anywhere Right Now:
As long as you're there , any place will be good.
On a beach , alone with you around a campfire waiting for the sunrise.
Ukraine (Poltova), Russia , Estonia , Latvia , Lithuania , Moldova , Belarus , Romania ...
Hobbies:
Photography , traveling (when i can) , mind games , computing , spy people , computers , networks , internet , fishing ,
tie women to the bed and lick their pussy until they are unconscious.
Talents:
Many
Make you get a good squirt.
Speak several lenguages:
(Spanish , english , french , german , russian).
Perfect Mate:
Someone who likes travel , photography , adventure , very good sense of humor.

Let me escape in your arms Baby I'm yours Baby I'm yours Love don't come easy at all I miss you so much I miss you so much Tell me Is this freedom baby Chasing after danger Making my heart race Maybe if the stars align Maybe if ours worlds collide Maybe on the dark side We could be together Be together Maybe in a million miles On a highway trough the stars Someday soon We'll be together He was a dreamer at heart Chasing the stars Chasing the stars Wings spread to the sun I miss you so much I miss you so much

Girls of Leo , Taurus , Sagitarius , Aquarius , Aries.
We could have been good friends in real life , we are same.
Just like you said once, I also continue to consider myself your friend.
Any way i still waiting you.
Perfect Date:
Go for a walk and learn more about each other, have a few drinks on a nice place , slow music coupled with a candle-light dinner , go dancing
then go home together.
Turn Ons/Offs:
On:Extremely beautiful , interesting , girls getting drunk , asians , Eastern european , russians , babyface , tall , small feet , small hands , very pale skin , perky boobs , peach asses.
Off: Stupid Eastern Europeans girls using "American surnames" , liars , complicated , rude , brainless ordinary and non classy at all(Ferre_Rose) , those women who think they are the center of universe , ugly morons , assholes.