Interests & Hobbies
Meaning of Life:
Go For It Man. You Just Have ONE!!!!
Five Things I Can't Live Without:
My Three Dogs,Love,Family,Friends And of course you !!!!
Favorite Books:
Nostradamus, Anything Horror,Ka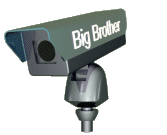 glitter-graphics.commasutra!!!!
What I Like To Do For Fun:
Live life In The Fast Lane:No Fear!!!!
Favorite Movies:
All The Friday The 13th Movies,Any Vampire Movie,The Mummy 1&2 And Tora Tora Tora!!!!
Craziest Thing I've Ever Done:
Lots,lots and lots. Well i will tell you one drivein on highway With girl in my Lap Haveing SEX at 90 M P H. What a RUSH!!!!
If I Could Be Anywhere Right Now:
It would be with YOU,And Holding you in my Arms.Your my Impression!!!!
Hobbies:
I Love Repelling,Playing Pool,Chess And Chatting!!!!
Perfect Mate:
YOUR the Perfect Mate If You're Faithful!!!!
Turn Ons/Offs:
Turn Ons My Girlfriend/Turn Offs Players!!!!
Best Reason to Get to Know Me:
See Perfect Date:Or Craziest thing I've Ever Done!!!!!!!!In Order To Be Irreplaceable:You Must Always Be Different:I Dont Try To Fit In When I Was Born To Stand Out.I Was Born An Original Why Die A Copy??