Interests & Hobbies
Meaning of Life:
I believe that the meaning of life is to live. You should never let an opportunity pass you by.
Five Things I Can't Live Without:
Good company. Good food. Good weed. Good weather. Great sex.
Favorite Books:
The Bell Jar [Sylvia Plath]
The Prophet [Kahlil Gibran]
The Mystery Method:How To Get Beautiful Women Into Bed [Neill Strauss]
The Celestine Prophecy [James Redfield]
The Source Field Investigations [David Wilcock]
What I Like To Do For Fun:


Ellismania 8: RawDog vs Ruby Renegade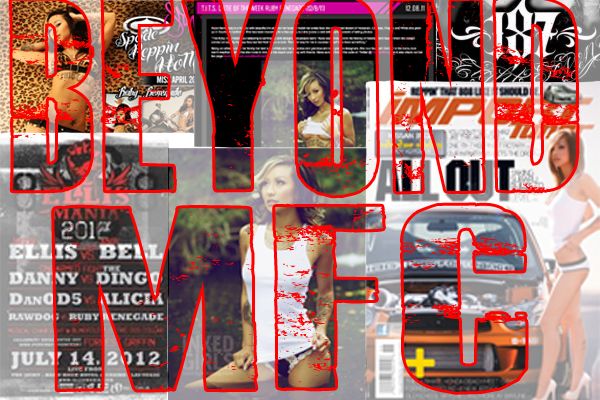 Favorite Songs:
I love music. I listen to just about anything, with the exception of country...I just can't get down with country for some reason.
Favorite Movies:
The Nines
Super Troopers
Drop Dead Fred
Hobbies:
I draw, tattoo, play piano.
The list goes on for ages.
I consider myself to be a 'Jack of all trades and a master of cum'...See what I did there...ahhhh
Best Reason to Get to Know Me:
I've been told I am a good person with a good heart.