Interests & Hobbies
Meaning of Life:
Love...just LOVE
Five Things I Can't Live Without:
Internet)) Electricity Comfortable flat Parfum Tasting meal
Favorite Books:
Historic, detective and psychology.
What I Like To Do For Fun: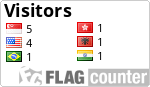 *Wave to hiden cam, guys* Cheeeese)) So...eww..meet with friends, go out, martini:), shopping.
Talents:
Good cooking, good looking and sensual lover. They call me perfect;)
Turn Ons/Offs:
Mens hands, good wine, kisses;) Turn Off - greedy dudes definely NOT sexual for me lol
Best Reason to Get to Know Me:
Lol Somebody read it at least?