Interests & Hobbies
Meaning of Life:
Be kind to others, live & love with no regrets & with SO much passion, make as much of a positive difference as I can in this world & maybe leave this world a little bit better than how I found it. Eat, Drink, & Be Merry. For tomorrow you may die. - Tech n9ne
What I Like To Do For Fun:
I like trying new things, new things are like mini adventures, and there's a lot left to try!
Favorite Songs: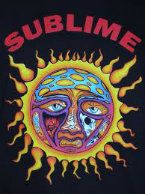 I love ALL kinds of music, artists like ICP, Twiztid, Blaze, DJ clay, KMK, Potluck, AMB, Tech N9ne, Krizz Kalico...i'll miss a few. I am also like rock and metal. Seether, A7X, slipknot, tool, alice n chains, sublime and audioslave. u know... those kind. Older artists too like Queen, Prince, depeche mode, . Some Alanis Morrisette and girly stuff too. I have very eclectic taste!
Favorite Movies:
Big Money Hustlers/ Rustlers. Rose red, jason and freddy movies. The hitchhikers guide to the galaxy, Underworld, Queen of the damned, Coyote Ugly, The godfather, (80's teen movies, u know what I'm sayin), Half Baked, The notebook (sneaking it in) lol! Sweeny Todd, Willy Wonka & the chocolate factory (original), Anything with Gene Wilder, Al Pacino, Johnny Depp or Nick Cage. Anything scary, or funny. I hope they serve beer in hell.. the hangover. any many more.
Craziest Thing I've Ever Done:
I get naked for strangers on the internet. I borrowed a golf cart at the gathering 2011. (what.. i left it there when I was done with it!)
Hobbies:
In no particular order: Dancing, singing, ufc, making art, x-box, shopping, reading, cooking, gardening, festivals, carnivals and concerts!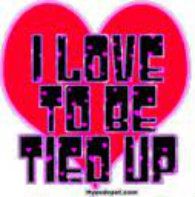 Talents:
Hula Hooping, light shows, making magic & memories, pitching tents & making smiles!
Perfect Mate:
People not afraid to be them selves always, even if it's "too real". Kind and generous people with a passion for knowing how to make a woman feel appreciated & admired. A quirky sense of humor, honest & loyal. A true romantic, strong willed with a soft spot that melts with a special look or hug! Someone who makes me feel like a princess by paying attention to detail & making me melt.
Perfect Date:
I'm down for all kinds of fun! I have shot off fire works... topless... on cam, played wicked air guitar, & I sail my own pirate ship among the MFseas, manned with a crew of scurvy pirates & scally wags! ;-) Trying new things can can be VERY addicting!- I love adventure, don't you?
Turn Ons/Offs:
Turn ons: Being teased sucked fucked, nipple clipped & flipped side ways & upside down :P I like a man/ woman who takes their time to explore our fantasies ;) Turn offs: possessive or overly controlling people, shallowness or falseness.
Best Reason to Get to Know Me:
Because freaky, sweet & nerdy hard core rocker chicks DO exist!