Interests & Hobbies
Meaning of Life:
All in Faith
Five Things I Can't Live Without:
I love to be spoiled, because I'm not retarded. Spoil me, and I'd love to spoil you back. Check out my Amazon Wish List. It will also help you get to know me better. And, DO NOT forget to follow me on TWITTER @Paraethesia. Check oout my Amazon WishlistFeel free to also add me on FetLife. ALL Offline Tips receive gifts.
Favorite Books:
Bible, Like Water for Chocolate and anything with Geisha
What I Like To Do For Fun:
What do you have in mind?
Favorite Songs:
Alot of different types
Favorite Movies: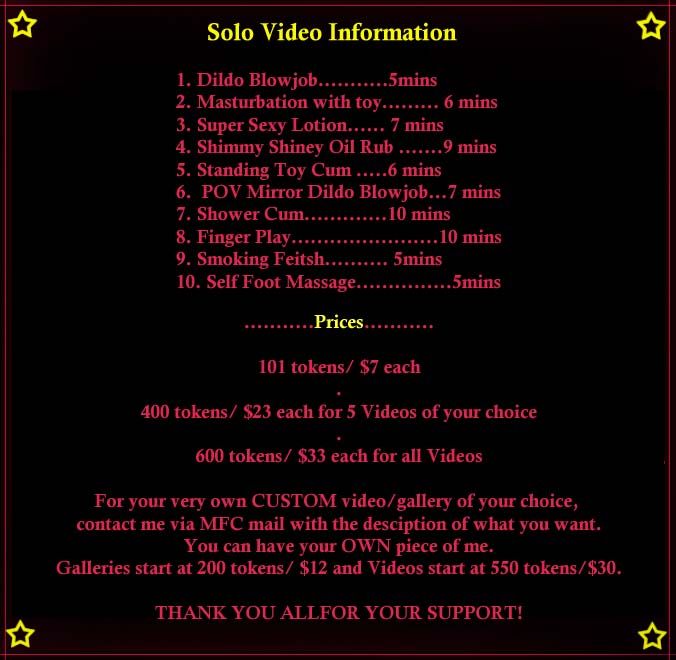 Craziest Thing I've Ever Done:
Tobogganed off a barn roof
If I Could Be Anywhere Right Now:
I'd be on the beaches of Greece.
Hobbies:
theatre, canoeing, white water rafting, jewellery making, painting, cooking...etc...hanging out with my puppy, Stella.
Turn Ons/Offs:
Turn ons: watching, orgasm control, tasting myself, being told what i can and cannot do to myself. Turn-offs: self-fisting, anal play, candle wax, being called a bitch, even during play.