FRIENDLIST ADD - 200 tokens
TRUE PRIVATE ONLY (minimum 2000 tokens to join)
NO custom videos, NO skype
You've got BANNED? - 900 tokens and you're UNBANNED! (you've been banned for a reason, so I must have a reason to unban you).
SPOIL ME: if you want to send me or my cats a gift, please check the Amazon Wishlist.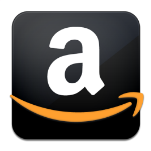 Thank you!

*** ATTENTION ***

All Live webcam footage, videos and/or photos are property of and copyrighted by Pandora @ MyFreeCams.com. All live webcam footage, videos, and/or photos are authorized for private use ONLY. All other rights are reserved. Unless expressly authorized by Law or in Writing by the copyright owner. Any copying, public performances or any other use of products are NOT to be exported, re-supplied, or distributed by way of trade without authorization from copyright owner. Unauthorized reproduction, exhibition, or distribution may result in severe criminal and civil penalties.