HELLO Everyone! You know who I am, I've been enough long around here to be known a little bit. Lately, I couldn't be online as long as I'd like or need to because this is a very busy time for me, I have a lot to catch up on my reading and study upon my license degree that's coming on soon, so I would very much appreciate if you could help me on getting the books I very much need (look for my wishlist) and the little time that I can be online to make the best of it. Offline tips are highly appreciated, more than ever! I'd like to thank you all for the support you've made in the past years, I'll always remember each one of you that made my life living a little better. I don't know exactly when I can be online, my schedule is very random, as I go to many suplimentary courses and read my most free time that's very little anyway. Each offline tip will get a 'thank you' letter back as soon as I can. See you soon!
FRIENDLIST ADD - 200 tokens
TRUE PRIVATE ONLY (minimum 2000 tokens to join)
NO custom videos, NO skype,
SPOIL ME: if you want to send me or my cats a gift, please check the Amazon Wishlist.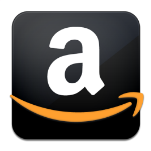 Thank you!

*** ATTENTION ***

All Live webcam footage, videos and/or photos are property of and copyrighted by Pandora @ MyFreeCams.com. All live webcam footage, videos, and/or photos are authorized for private use ONLY. All other rights are reserved. Unless expressly authorized by Law or in Writing by the copyright owner. Any copying, public performances or any other use of products are NOT to be exported, re-supplied, or distributed by way of trade without authorization from copyright owner. Unauthorized reproduction, exhibition, or distribution may result in severe criminal and civil penalties.