Hello everyone!
Sadly, I cannot be online like I used to because I am very busy studying all the time, so I will mostly be online with the cam switched off, which it means I am available for TRUE PVT's only. If you need me, make sure you have a minimum of 900 tks and the true pvt button set for as soon as I open my cam.
If you cannot PM me, it means you're not in my friendlist and that is the first step to get ahold of me as a true pvt 'candidate', so get in my friendlist with a 200 tks tip and PM me!
This is my wishlist, get crazy...if you'd like to buy me an amazon giftcard instead, ask for my email in PM.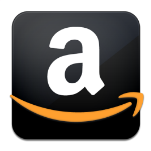 Thank you!

*** ATTENTION ***

All Live webcam footage, videos and/or photos are property of and copyrighted by Pandora @ MyFreeCams.com. All live webcam footage, videos, and/or photos are authorized for private use ONLY. All other rights are reserved. Unless expressly authorized by Law or in Writing by the copyright owner. Any copying, public performances or any other use of products are NOT to be exported, re-supplied, or distributed by way of trade without authorization from copyright owner. Unauthorized reproduction, exhibition, or distribution may result in severe criminal and civil penalties.