Interests & Hobbies
Meaning of Life:
The meaning of life is to sit upon the Iron Throne.
Five Things I Can't Live Without:
the understood essentials (Doritos, Xbox/PS4 and Pepsi), air, trees and laughter
Favorite Books:
William Faulkner, Kafka, Zora Neale Hurston, Wurthering Heights, Harry Potter, Terry Pratchett, Thomas Pynchon, Jane Austen, The Hobbit
What I Like To Do For Fun:
IT.
I also enjoy writing, video games, board games,reading, playing the banjo, riding horses, camping and laughing.
Favorite Songs:
Radiohead, Decemberists, Sigur Ros, Fleet Foxes, Bon Iver, Princess Chelsea, We Were Promised Jetpacks, Ok Go, Band of Horses
Favorite Movies:
Labyrinth, Legend, Fifth Element, Pride and Prejudice, Matrix, Children of Men, Teeth (I love me some Vagina Dentata)
Craziest Thing I've Ever Done:
Miss Lucy O'Hara and I went through a McDonald's drive-thru wearing these: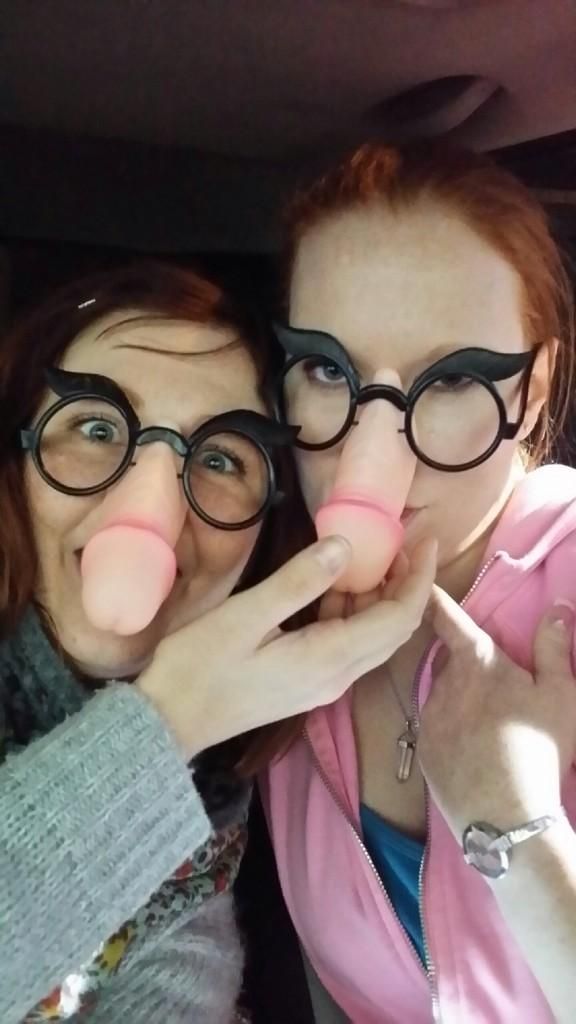 If I Could Be Anywhere Right Now:
I would be hugging a Baobab tree in Africa. I love trees!
Hobbies:
Writing, drawing, reading, video games, board games, laughing, learning to play the banjo, being awkward, making you laugh and/or feel awkward, thinking...
Perfect Mate:
I prefer men with beards.
Perfect Date:
I skip the date and get right to the boning.
Turn Ons/Offs:
I like beards and laughing. I don't like broccoli or poopyheads.