Interests & Hobbies
Favorite Books:
My favourite book is Stephen King's Shining. I am still amazed of it but I'm still shaking too.
MUHHAAAAHHAAAAAAAA
What I Like To Do For Fun:
I do everything for joy. What I don't like I dont do. It's that simple:)
Favorite Songs:
Pitbull is the best, I love the song Feel this moment with Christina!
Favorite Movies:
The best movie experience I ever had was the Gladiator. I had two orgasms, not becouse of Russel Crowe....
Craziest Thing I've Ever Done:
When I was 17 I had sex with my boyfriend on the backseat of the car. While the car was travelling...driven by my mom.....
If I Could Be Anywhere Right Now:
Rio de Janeiro, Brazil. Swimming naked in the ocean and get burned by the sun..
Hobbies:
I like to be in the gym and work for a better shape if it's possible:) I also do pole dancing, would love to buy a pole in my room and show You my talent.
Perfect Mate:
I want somebody who holds me tight and takes care of me, tells me that he loves me and that everything is going to be allright.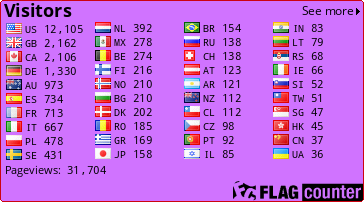 Perfect Date:
Kissing at a waterfall, having a great picnic dinner with my love next to it. Than hide in one of the caves and making love over and over again....
Turn Ons/Offs:
I get turned on by almost everything, I am pretty experimental, though I get turned off by people who doesn't treat my like a lady and can't behave like a gentlemen.
Best Reason to Get to Know Me:
If You want to have fun and get a little joy in Your life, want to forget Your troubles and problems just come in to my room.