Interests & Hobbies
Meaning of Life:
What is the meaning of life? I'm sure everyone thought about this at least once in his life. I will try to answer this question for myself. The meaning of life is simply to live every day, every minute and to live needing to take from life all that is in your power. But in our power is very much. There is nothing impossible, of course except fantasy. We need to appreciate, love, respect and care for your loved ones and people close to you. We need to live every day, learning something new and just for fun, because we all know good words : "Why postpone something for tomorrow if you can do it today!" You must always strive for something bigger and do everything in your power, in order not to think about the meaning of life, but to know that you have lived this life with meaning.
Favorite Books: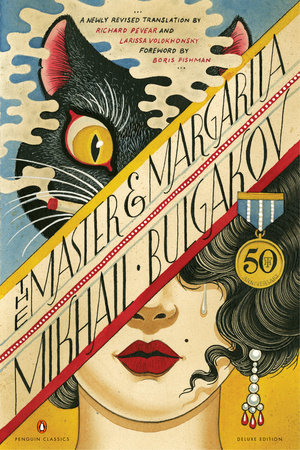 What I Like To Do For Fun:
I think that everything in our world can bring pleasure. A read book, a painted picture, a walk with friends, a holiday in nature, a trip to the store - it can all bring pleasure. Pleasure can be obtained even from trifles: from buying a new book, from a well-made picture, from a deliciously cooked meal and so on. Basically, people enjoy their hobbies. Someone likes to draw pictures, shoot videos, make unusual photographs. Someone just likes to mess around, and that's what gives him excessive pleasure. As for me, I like to spend time with family and friends, go shopping with them, to the movies, to theaters and exhibitions, or just to walk around the beloved city. Also, I like to be alone. Loneliness can also bring pleasure, just do not waste time on nonsense, and do your favorite thing. My favorite thing is sports, it brings me pleasure, relaxes, relieves stress.Also i like dance, sing karaoke (and forgive me all who had to hear it) Spending time on MyFreeCams - it give me naughty pleasure and fun )
Favorite Songs:
I am a music lover) And in my playlist, you can find a completely different styles of music) from chanson up for Classical Music)
Favorite Movies:
If I Could Be Anywhere Right Now:
San Francisco - this is my dream, to visit this city! But in fact, it does not matter the place where you are, the main thing is the people who surround you!!!
Hobbies:
I train in the gym! In a healthy body healthy mind ! And of course beautiful and elastic ass))) Sport plays a big role in our life. Many people do sport in our country. They want to stay healthy. Sport is a good mean of struggling with stress. In my opinion sport is important for healthy free time. Sport also makes people strong and prepares a lot of joy.
Talents:
I can scratch my ear with foot ) hehehe
Perfect Mate:
In my opinion, the ideal man first of all is honest. He is not afraid to express what he thinks, and he knows what he wants, and if he does not know, he is determined to find his way. He is open to everything new and does not impose his point of view, he is ready to listen and understand! He is interested in the world around him, people, events ... he is not locked in himself. The lessons that he finds useful for himself, he gives with a passion and really finds pleasure in them. He is inspired by a dream and can share it, carry it away ... so woman would like to stand shoulder to shoulder with him - and go to the end of the world. He is such that you can allow yourself to be feminine, soft, and not be afraid for your future. And, at the same time, he is a romantic and a bit of an eccentric. With him you can lie on the grass and look at the clouds, blow bubbles on a sunny afternoon, beat pillows or sing songs on the streets - just from a good mood. With him you can sit next and just keep quiet, thinking about something of your own, not that there is nothing to talk about, no! But from the fact that these moments of silence are no less valuable than verbal communication, they do not create a depressing feeling of emptiness and alienation, but, on the contrary, are filled with a special feeling of unity ... So this is how I see in the dreams of my man, next to which I really want to be. I believe that such a man is exactly who I need. We would have something to learn from each other, what to share, where to go ... together ...
Perfect Date:
On the shore of the ocean in the arms of a loved one!
Turn Ons/Offs:
Turn ons- caring, generosity, good sense of humor, eyes, smile and pleasant perfume / Turns offs - Greed, rudeness, stupidity